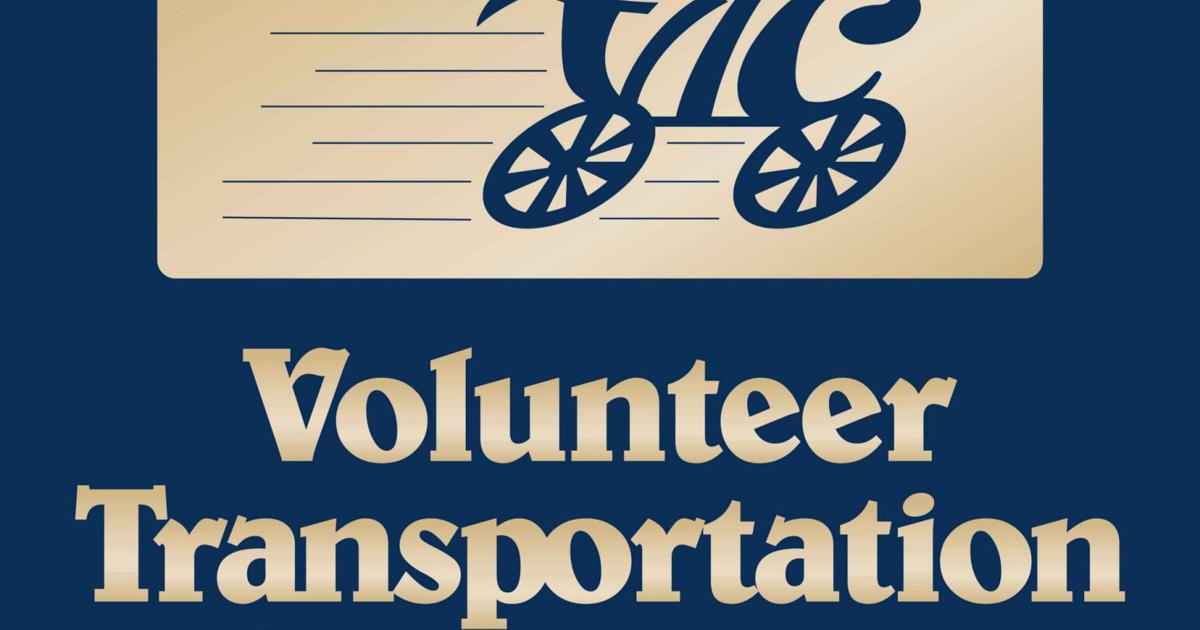 Volunteer Transportation Center Foundation seeks votes for funding | Lewis County
WATERTOWN — The Volunteer Transportation Center Foundation has been named a finalist in the State Farm Neighborhood Assist grant program.
The VTC Foundation is one of 200 finalists and the only nonprofit organization competing in Jefferson, Lewis, or St. Lawrence counties.
"We were thrilled to hear the news," said Jeremiah S. Papineau, director of communications for the non-profit organization and director of the Foundation. "We have regularly applied to be finalists in this program and it was only this year that we were selected. The program is highly competitive, so to be selected and be the only chosen nonprofit in the tri-county area is spectacular.
State Farm Neighborhood Assist is "a participatory philanthropic initiative that empowers communities to identify issues in their neighborhoods," according to information provided by State Farm. The program allows up to 200 finalists to compete for online votes from April 27 at midnight until May 6 at 11:59 p.m.
This year, the chances of winning are increased. Traditionally, the contest has awarded grants of $25,000 to the top 40 voters. However, this year, for State Farm's 100th anniversary, the top 100 finalists will each receive $25,000.
The increased odds, coupled with how another northern nonprofit won a $25,000 State Farm Neighborhood Assist grant in 2017, gives the VTC Foundation a lot of hope, Mr. Papineau.
"The Lowville Food Pantry won its grant thanks to the great support of the community, including its local State Farm agent, Tom Spaulding," Papineau said. "They've proven that it doesn't matter whether you're a large nonprofit in a large metropolitan area or a modest one in a more rural area like ours. All that matters is that people believe in your cause and vote for you.
VTC Foundation entry, if accepted, will mean $25,000 in funding for the organization to provide transportation to non-emergency medical appointments. The funding will be used to reimburse mileage for volunteer drivers for VTC's charitable transportation programs — something more needed since the VTC Foundation applied to participate in the State Farm Neighborhood Assist program.
"When we submitted our application, we already saw an increased need for funding," said Mr. Papineau. "Last year, we provided over 1,000,000 miles of charity transportation for the first time. This increased need for services led to an increased need for funding. And then gas prices went up.
In response to rising fuel prices, the VTC increased its charity transportation mileage reimbursement from 45 to 50 cents per mile. The increase – which took effect March 4 – may not seem like much, Papineau said, but it means a lot when you look to the future.
"If you take that 1,000,000 miles and project the same number for this year, that's about an additional $55,000 we'll need to raise to cover those expenses," he said. "So that's why this potential $25,000 from the State Farm Neighborhood Assist program would mean even more now."
While voters can vote up to 10 times per day under the State Farm Neighborhood Assist program, any unused votes at the end of each day do not carry over and will expire. Every day, starting at midnight, voters can once again cast 10 additional votes. Full voting rules are available online at www.neighborhoodassist.com.
The VTC Foundation was selected by the State Farm Review Committee from 4,000 applications.