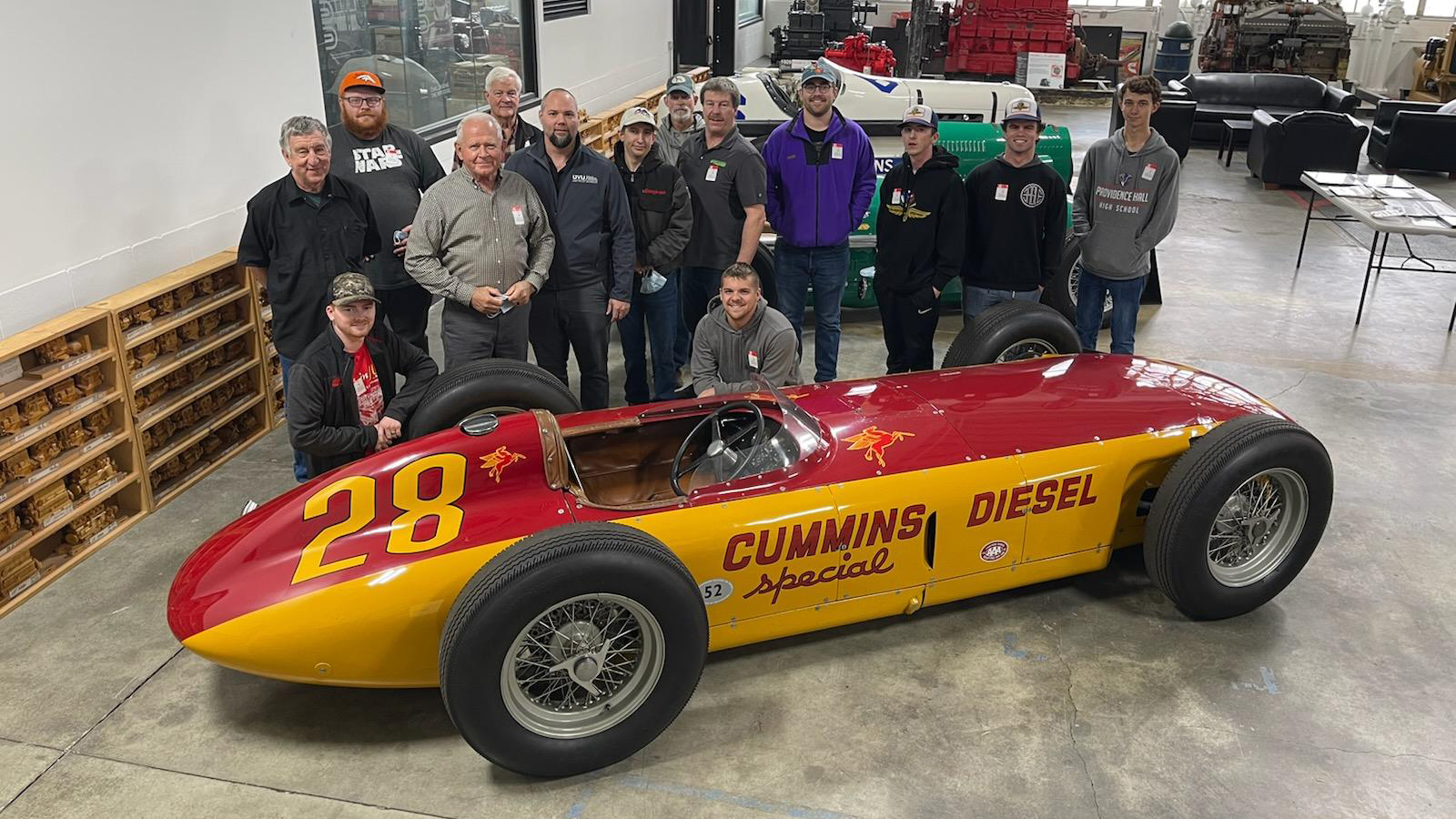 UVU Transportation Technology Students Gain Rare Indianapolis Experience
For many in the transportation industry, Indianapolis is considered sacred ground, due to its iconic race tracks, museums, and overall history. A select group of UVU Transportation Technology students got a rare glimpse behind the curtain of this great city with incredible happenings.
UVU Professional Instructor-in-Residence Jeff Holm, Professors Todd Low and Mike Elbert, and Media Student Program Director Grant Flygare guided eight students on a three-day whirlwind tour of the Performance Fair Racing, Indy 500 Speedway, Cummins Headquarters. museum, and had an exclusive Speedway Engineering tour among the main highlights of the trip.
The 2021 trip to Indianapolis is the second time Holm and the UVU team have taken students and introduced them to a wide variety of industry leaders. Students rubbed shoulders with senior engineers, marketing experts and everyone in between, along with some of the biggest names in motoring, including Doug Boles, two-time Indy Car champion owner and current president of Indianapolis. Motor Speedway.
Boles invited the UVU team to the Indy Speedway corporate conference room and spent over an hour with them answering industry questions. Students also enjoyed a special educational breakfast reserved exclusively for educators and students and listened to an opening breakfast from Boles and racing icon Roger Penske.
The events were made possible through the relationships Holm has established over his years in the industry. "Few people have had the chance to do what I did [in the automotive
industry]", Holm said. "But I've always wanted to give back and this opportunity is one of those opportunities. I'm grateful to do that.
The whirlwind trip also included a special tour, not open to the public, of the Cummins Headquarters Museum. The museum was open specifically for UVU students. The Cummins Museum demonstrates its dedication to design by showcasing industrial equipment out of the shop floor and presenting it as product design.
This most recent event is just a sampling of the experts and industry leaders that UVU has secured for students. In 2019, three-time Indy Car world champion and Indy 500 winner Sam Hornish Jr. also met with students.
UVU's Department of Transportation Technology offers a wide range of programs for students to explore, including street rodding, motorsports, diesel mechanics, automotive technology, and collision repair. For more information, visit https://www.uvu.edu/auto/.