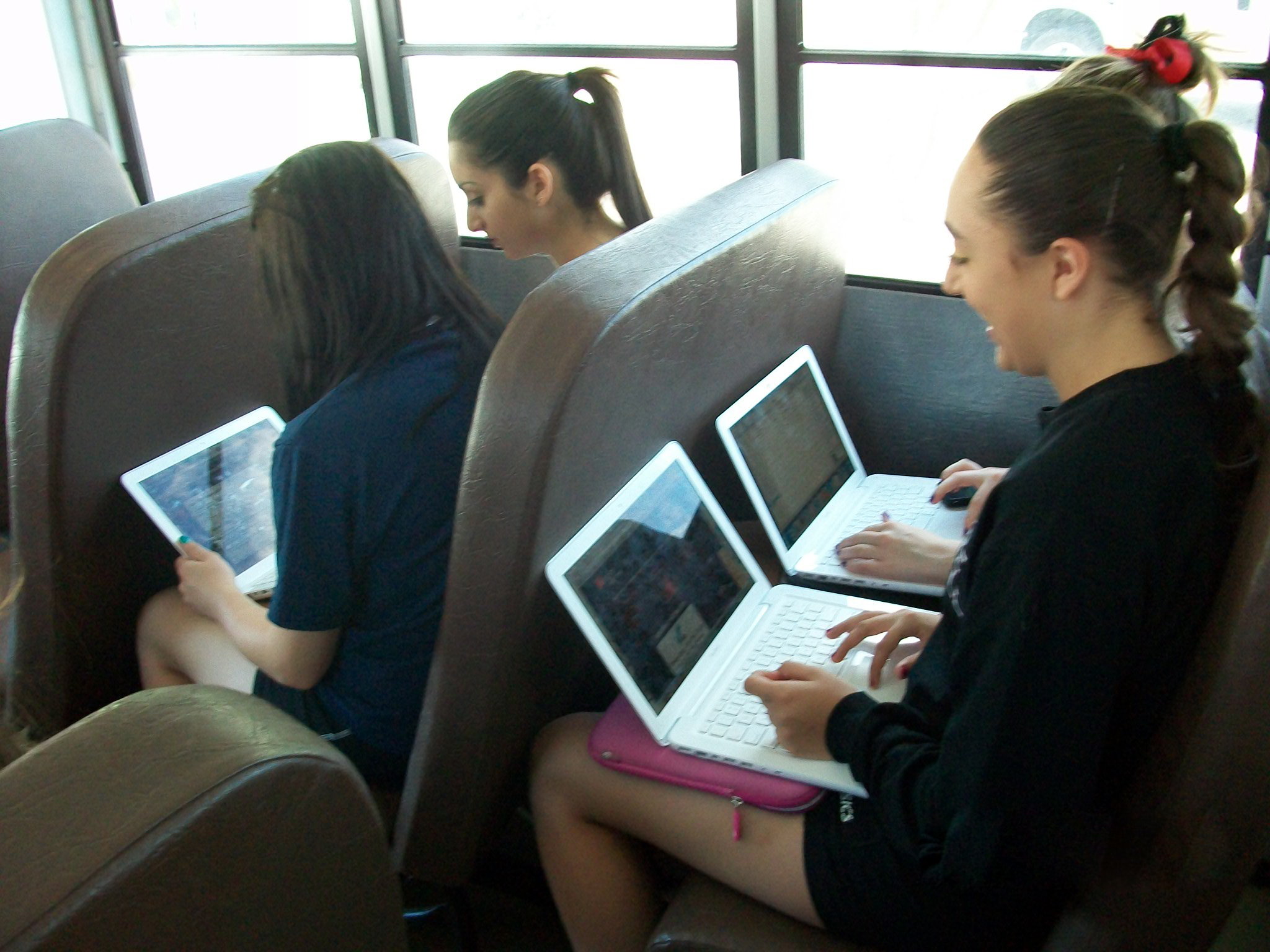 School bus Wi-Fi is a turning point in transportation technology
As the next generation of mobile networks emerges, school transportation continues to arrive with Wi-Fi on board buses. It's been about a decade since the first 4G networks appeared in the United States, and they were fast enough to support GPS and real-time tracking applications on some school bus fleets.
The networks have also been strong enough to withstand widespread transportation disruption through ridesharing apps. With the emergence of 5G networks, greater progress is expected in augmented reality shopping, virtual presence at live events, telemedicine, and autonomous vehicles.
5G is on the rise
Student carriers can expect a wide range of 5G applications to emerge by 2021 or 2022, according to AT&T, T-Mobile and Verizon. The now big three, following Sprint's merger into T-Mobile, are currently investing in 5G networks through initial programs in major US cities, from Los Angeles to New York.
In the UK, FirstGroup and Blu Wireless launched a project on the South Western Railway in February to strengthen train connectivity using 5G technology. The new technology can process data 100 times faster than 4G technology, which means it will be easier for riders to enjoy consistent and fast Wi-Fi connectivity during their journey.
As school buses and other transit areas become more and more connected with more applications, the need for 5G will increase. "5G networks have great long-term potential as school districts begin to integrate more cameras into buses," said Dan Clem, product manager at Zonar. "5G will be the best way to stream driver coaching, catching stop arm violations, safety inside and outside the bus, or any number of use cases. "
Currently, the majority of school bus operating needs are met with existing 3G and 4G capabilities. School districts that have invested in Wi-Fi on buses are now getting a lot in return.
Keeping Students On Track
All 71 school buses used by Raytown Quality Schools, located about 10 miles southeast of Kansas City, Missouri, are now equipped with Wi-Fi. The park-wide facility has undergone a successful pilot program that started with six buses. Technology companies Synovia and Kajeet provided the hardware and software to help the district transport team follow 53 daily routes via real-time GPS.
Using an app called 'Here Comes the Bus', students know exactly when the bus will be arriving at their stop, and parents receive real-time notifications that their children have been picked up and dropped off at. assigned places. The district has set up around 1,500 users on the app, which secures the transmission of data from unauthorized users.
"The app gives parents peace of mind and has cut their calls in half to us," said Kevin Easley, director of school transportation at Raytown Quality Schools, who detailed the district's experience with Wi-Fi at the STN EXPO Reno 2017. "Now they know where their children are faster than when they called us to find the bus and [we called] get them back with an update on the location.
Students also connect their mobile devices to the bus's Wi-Fi to do homework and communicate with their teachers while on their way to school. The district said it believes it has made a good investment in the Wi-Fi bus because it has increased the number of educational minutes for students and provided more support for teachers.
Helping Districts Save Money
Shelby Eastern Schools, a small district in Indiana, uses Wi-Fi and a telematics platform to collect data from its bus fleet and identify inefficiencies. Using Zonar's ground traffic control system, the district was able to analyze its routes and fuel consumption to identify cost savings. It also helped the transport team to do spot checks of the drivers, to see if they were following safety procedures on the road.
It took the transport team less than a month to calculate the cost of their 19 routes, in terms of time, fuel and labor. The district found that by eliminating one route and restructuring other routes, it would save approximately $ 80,000 in operating costs for the upcoming academic year. And then every year after that.
"The savings have had a significant impact," said Katrina Falk, deputy director of transportation for the rural district. "We were able to justify a salary increase for our contract drivers. "
Some other advantages: An analysis of their diesel engine fleet showed the school board that the current fleet of buses could operate more efficiently than replacing them with alternative fuel vehicles. And by monitoring school buses on their routes, the team can ensure drivers stay within the speed limit, follow proper crossing procedures, and activate stop arms.
Know the other benefits of Wi-Fi for school buses
Respondents to a survey conducted this summer by School transport news described their expectations and uses of Wi-Fi on their school buses.
For the coming year, the Wamego School District in Kansas has equipped its buses with Wi-Fi to run a Transportant monitoring program. The system integrates cameras with live video, audio and GPS with an app, so operations can track buses and monitor student behavior.
In Charleston, West Virginia, school buses equipped with Wi-Fi are used to create wireless hotspots in the community, where there is no Internet connection. In recent years, buses have been placed at football matches, so that students and parents can fill out university documents for financial aid. They also found that the Wi-Fi on the buses kept the students occupied and improved their behavior on long journeys.
But the survey also showed that many districts do not have Wi-Fi capability on school buses. This is part of an issue called the digital divide between students with and without access to new technology at home.
Press to get the Wi-Fi bus
Some federal lawmakers want to make sure all students have access to the Internet, and school buses are offered as a guaranteed place to access a homework connection. A bipartisan bill, co-sponsored by Senator Tom Udall of New Mexico, would require the Federal Communications Commission's E-rate program to reimburse school districts that install Wi-Fi technology on school buses.
If adopted, it could help bridge the technology gap and provide districts with greater capacity to operate applications. And it would come at an opportune time for school districts to take advantage of the powerful advancements in technology and mobile communication that will soon be made possible by 5G networks.
Editor's Note: Reprinted from the September 2019 issue of STN.