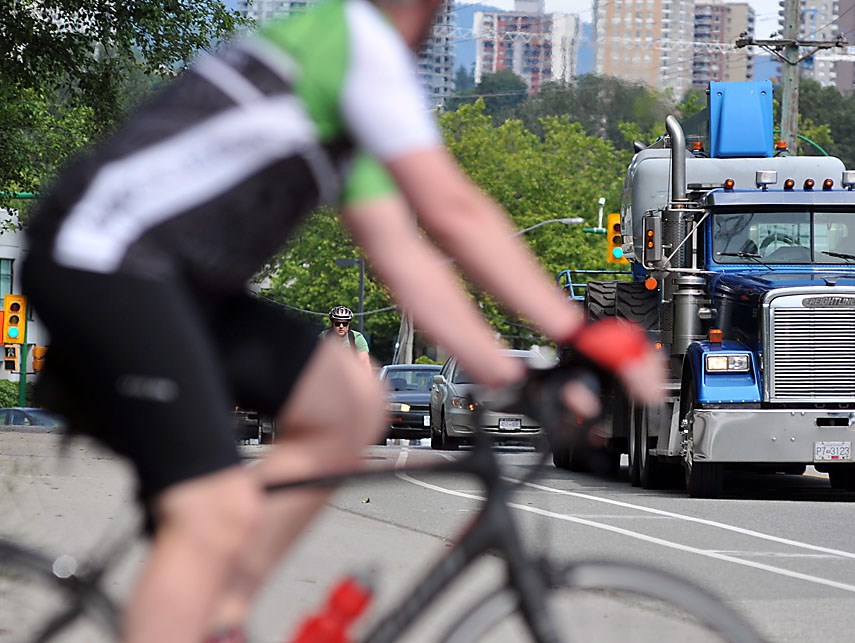 Plan the progress of North Van's active transportation routes
North Vancouver's three-kilometre active transportation route would connect residents to area schools and green spaces.
A plan to add significant active transportation infrastructure north of the Upper Levels Freeway is entering its second round of public comment.
At a council meeting on Monday evening (April 25), City of North Vancouver staff presented a report after an initial round of community consultations on a greenway project through the Westview and Tempe neighborhoods.
The upper levels greenway is expected to extend from Westview Drive east to Lynn Valley Road and would be approximately three kilometers in length.
The first public engagement phase of the project ended at the end of February. Now staff present options for a preferred route, as well as types of infrastructure that could be featured along the greenway.
During the meeting, the city's project manager, Mo Bot, said about 2,400 people visited the project's talk page in February.
She explained that the main sentiments expressed were around safety, features people would like to see, concerns about traffic, and a desire to separate different types of transport users.
Three possible paths were presented, as well as different design approaches. These approaches include shared lanes, separate lanes and natural surfaces. Bot said the final design will likely incorporate a mix of infrastructure depending on the section.
The next phase of engagement was launched on April 27, with another online talk page and survey. An open house is scheduled after school at Larson Elementary School on Tuesday, May 10, as well as outreach at CityFest on May 7 and along Grand Boulevard on May 14.
Mayor Linda Buchananwho said the project was "particularly important" to her, noted that most comments came from high-income adults (52%) aged 35 and older (68%).
"I'm just curious how the staff is going to be a little more focused in terms of engaging with students," Buchanan said, adding apartment and multifamily renters to the list of underrepresented residents in the first survey.
Bot replied that Larson's open house should be held around after-school pick-up time, to gather more student feedback. She said each surrounding neighborhood was getting greenway postcards, but more information could potentially be posted in individual buildings.
Com. Tony Valente asked about financing options for the project. City staff said several avenues were being explored, including BC's active transportation fund and ICBC road safety grants.
The upper levels greenway was originally approved in 2002 as part of the City's Parks and Greenways Strategic Plan. The project is being developed in accordance with a commitment to provide active transportation and recreation "that supports and enhances the health and well-being of all members of the community."