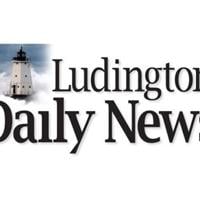 NMHSI Launches Improved Website | Community
Northwest Michigan Health Services Inc. (NMHSI) has completed a rebrand and launched a new website to better serve patients in Northwest Michigan with medical, dental and behavioral health services in one location, announced the nonprofit health care organization in a press release on Thursday.
NMHSI has offices in Ludington, Manistee, Shelby, Benzonia and Traverse City. Its rebranding and website launch emphasizes its philosophy that quality health care is available to everyone in the region, regardless of health insurance coverage, says the communicated.
The new brand also focuses on the patient experience, highlighting the support available to overcome barriers to healthcare – cost, time, transportation, language – so that every patient can heal, smile and breathe.
The website, at www.nmhsi.org, provides easy navigation for new and current patients, with easy access to medical, dental, and behavioral health services as well as
quick overview of each of the five health centers and associated providers. The new site also highlights patient support services that are available to help patients overcome barriers to healthcare.
NMHSI offers extended hours, mobile clinics, variable rates, discount drug programs and interpretive services, finds every opportunity to care for children and adults of all ages.
Career opportunities are also highlighted on the new website for potential vendors and staff who want to further NMHSI's mission.
NHMSI can be contacted at (231) 947-0351 or www.nmhsi.org.