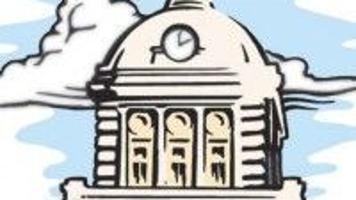 Morgan is the first to launch a rural transport app | New
A new app exclusively for Morgan County revolutionizes the transportation needs of underserved rural communities.
"This is great news. It's state of the art," said county manager Adam Mestres.
The Georgia Department of Transportation (GDOT) introduced an app, available on all mobile app stores, to arrange low-cost trips for citizens to essential destinations, such as work, doctor's appointments , school and grocery stores.
"Recently, Morgan County became the first rural transit operation to successfully deploy a free app, 'GDOT Transportation', now available on all mobile devices equipped with an app store. The QRyde-based dispatch software schedules rural transit trips, providing another convenient option for modern needs, "said Kyle Collins, GDOT public relations manager. "The GDOT Transportation app will soon be available in all participating transit programs statewide, although Morgan County was the first. Morgan County's transit system allows local citizens, who do not have transportation, to access groceries, the workplace, doctor's appointments and many more destinations. The 5311 Rural Transit program is currently operating in 123 of the 159 counties of Georgia.
Local leaders hope the new app will make rural transport appointments more accessible and easier to schedule. Stephanie Martin, Morgan County Rural Transit Program Manager, encourages local citizens to download the app to use as a booking tool for rides.
"The GDOT app brought the technology to the transit system," Martin said. "It has proven to be an easy and efficient way for customers to request travel information. "
According to Martin, Morgan County Transit currently operates five buses, three with ADA accessibility. For the most recent ridership figures before the impacts of COVID-19, the county recorded 23,500 one-way trips annually.
According to the GDOT, those interested in service bookings must book by 4:45 p.m. the previous business day to guarantee the service. Same day travel requests will only be honored if seats are available. Buses run Monday through Friday starting at 6 a.m. and ending with the last pickup at 5:15 p.m. Fares within Madison Town are $ 1.25 each way, while at out of town, $ 1.50 each way. Visit www.morganga.org/158/Public-Transport for more information and instructions on the new pilot application.