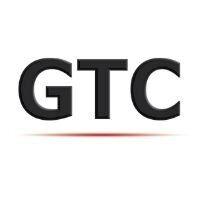 GLOW Region to Share $750,000 for Transportation Planning in the Rochester Area | News
ROCHESTER — The GLOW area projects are among those sharing $750,000 in Genesee Transportation Council (GTC) funds to support planning in the Rochester area.
The JWG announced Thursday that it will share the money with its member agencies and municipal partners to develop local plans and studies advancing regional transportation priorities, goals and visions. Planned funds for projects in the GLOW region total $360,500.
Eligible sponsors have submitted requests for funds to undertake transport plans and studies. GTC assessed each application against federal legislation and planning requirements as well as local and regional planning priorities cited in GTC's Long-Range Transportation Plan 2045, as well as projected revenues.
There will be $100,000 for the Rochester-Genesee Regional Transport Authority (RGRTA) to study the feasibility of operating an on-demand transit service, meeting a transportation need in Genesee, Livingston, Ontario, Orleans, Wayne and Wyoming.
The Wyoming County High Accident Location Program received $56,000 for the county to identify locations needing safety improvements. The program will analyze traffic accident data and traffic counts on all roads and intersections owned by Wyoming County to help improve and connect all road users.
The Village d'Arcade will have $58,000 to develop a multi-use trail network plan to support active transportation and support tourism and public health. The public will have the opportunity to comment on this study.
Livingston County will receive $76,500 to develop the Lakeville Corridor Strategic Plan, a streetscape/design plan focused on managing access, stormwater mitigation and improving active transportation on the Route 20A Corridor from West Lake Road to East Lake Road in Livonia City to support resilience, security and connections. The public will have the opportunity to give their opinion on this study.
The Village of Warsaw received $70,000 to develop an active transportation plan to promote walking and cycling as transportation. The public will have an opportunity to comment on the plan.
"I commend the project sponsors for seeking out opportunities to improve your communities through thoughtful transportation planning that advances our regional priorities," said JWG Executive Director Jim Stack. "This year's new projects add to a long list of successful plans and studies undertaken in our nine-county region."