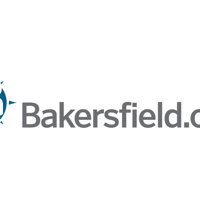 AECOM Marks the First Use of the Revolutionary PlanEngageTM Platform for a Transportation Customer in the United States | News
DALLAS – (BUSINESS WIRE) – December 16, 2021–
AECOM (NYSE: ACM), the world's trusted infrastructure consultancy, today announced that it has successfully deployed its PlanEngageTM platform for an interstate highway project, marking the first use of the technology on a transportation project in the United States. An AECOM digital product, PlanEngage is an interactive online platform that enhances communication and engagement by presenting highly technical information in an easily accessible and simple to use format.
AECOM used its digital software solution to create a final interactive Level 1 Environmental Impact Statement (EIS) for the Federal Highway Administration (FHWA) and the Arizona Department of Transportation's Interstate 11 Corridor Project (ADOT). After five years of studies, technical analyzes and contributions from communities and stakeholders, the publication of the final Level 1 EIA is an important milestone for the proposed corridor. As part of the interactive format, project components are illustrated graphically, allowing readers to zoom in and out on maps and click on layers of information.
"We are extremely proud to have deployed this revolutionary platform for the EIS I-11, a vital step in realizing the high-capacity transportation corridor that would diversify, support and connect important metropolitan areas and improve the travel efficiency, "said Jennifer Aument. , CEO of AECOM's global transportation operations. "While approval documents, such as an EIS, have traditionally been limited to paper or pdf formats which can be complex, large and difficult to navigate, our PlanEngage platform allows anyone to intuitively locate relevant information. "
PlanEngage is designed to streamline the classic paper-based planning process by allowing teams to create, edit, and publish project information in one interactive platform. This includes photos, visualizations, sound demos, videos, project dashboards, models, and stories. Additionally, PlanEngage incorporates comment and report capture, which supports consistent communication, improved collaboration, regulatory compliance, improved accessibility, and social licensing.
"The interactive EIS was a first for ADOT and the State of Arizona, and it was a huge accomplishment for the I-11 study team," said Steven Olmsted, ADOT Program Delivery Manager . "It allowed ADOT and the FHWA to explore an alternative method. for virtual public participation, while providing tools such as shapefiles and map layers to help the public and agencies fully understand the final Level 1 environmental impact assessment document. The interactive EIA and the number of views it received clearly demonstrated its value for ADOT and the need to implement this type of interactive tool for further studies.
Using PlanEngage, AECOM completed the first-ever National Environmental Policy Act-compliant digital EIS in the United States on a project with the US Army Corps of Engineers and the US Treasury Department. Originally born out of the need to improve the traditional environmental impact approval process, PlanEngage has now expanded for use throughout the project lifecycle in a wide range of project types.
"PlanEngage provides greater accessibility and transparency for project stakeholders to engage in the planning process," said Todd Battley, AECOM Director of Strategy. "This gives stakeholders many opportunities to understand the project, its impacts and its potential before it materializes, but also throughout its lifecycle, facilitating deeper engagement. We are proud to continue to lead the industry during this unprecedented period of digital transformation, helping our clients reach a wider audience on complex projects.
Digital AECOM brings together the company's digitally-focused global consulting services, hosted service products to help clients accelerate their digital journeys and achieve better project results, and digital tools to improve its service delivery. basic engineering and design. The branded offering leverages the strengths of the firm's more than 2,000 integrated digital practitioners around the world and AECOM's proven technology to connect data, projects and communities. Digital AECOM is a key element of the company's strategy Lasting legacy strategy and shows customers that progress is possible for a better world.
About AECOM
AECOM (NYSE: ACM) is the world's trusted infrastructure consulting firm, providing professional services throughout the project lifecycle – from planning, design and engineering to program management and implementation. construction. On projects covering transport, buildings, water, new energies and the environment, our public and private clients trust us to solve their most complex challenges. Our teams are driven by a common goal: to provide a better world through our unparalleled technical expertise and innovation, a culture of equity, diversity and inclusion, and a commitment to environmental, social and governance priorities. AECOM is a Fortune 500 company with $ 13.3 billion in professional services business in fiscal 2021. See how we're delivering a lasting legacy for generations to come at aecom.com and @AECOM.
Forward-looking statements
All statements contained in this communication other than statements of historical fact are "forward-looking statements" for the purposes of federal and state securities laws, including statements of plans, strategies and objectives for future operations, profitability, strategic value creation, coronavirus impacts, risk profile and investment strategies, and any statements regarding future economic conditions or performance, and expected financial and operational results of AECOM. Although we believe that the expectations reflected in our forward-looking statements are reasonable, actual results could differ materially from those projected or assumed in any of our forward-looking statements. Important factors that could cause our actual results, performance and achievements, or industry results to differ materially from the estimates or projections contained in our forward-looking statements, include, but are not limited to, the following: our business is cyclical and vulnerable to economic downturns and reductions in customer spending; the impacts caused by the coronavirus and the resulting economic instability and market volatility, including the response of governments to the coronavirus, including any extended period of travel, trade restrictions or other similar restrictions, delay in start-up or the temporary or permanent stoppage of construction, infrastructure or other projects, requirements that we remove our employees or field staff for their protection, and delays or curtailments of initiatives planned by our government or business clients or potential customers; losses under fixed price contracts; limited control over the operations of our joint venture entities; liability for the fault of our employees or consultants; failure to comply with laws or regulations applicable to our business; maintaining adequate security and financial capacity; high leverage and a potential inability to service our debt and guarantees; exposure to Brexit; exposure to political and economic risks in different countries; fluctuations in exchange rates; retain and recruit key technical and management staff; legal claims; inadequate insurance coverage; respect for environmental law and adequate nuclear compensation; unexpected adjustments and cancellations related to our backlog; partners and third parties who could fail to meet their legal obligations; the real estate development projects of AECOM Capital; manage the cost of pensions; cybersecurity issues, computer failures and data privacy; the risks associated with the benefits and costs of various arrangements such as the sale of our management services, self-execution of at-risk civilian infrastructure and the construction of electricity, and petroleum sector maintenance and recovery activities and gas, including the risk of purchase price adjustment, if any, of these transactions could be unfavorable and any future proceeds due to us in connection with these transactions could be lower than what we expect; as well as other risks and additional factors that could cause actual results to differ materially from our forward-looking statements as set out in our reports filed with the Securities and Exchange Commission. All forward-looking statements are made as of the date hereof. We do not intend, and assume no obligation, to update any forward-looking statement.
See the source version on businesswire.com: https://www.businesswire.com/news/home/20211216005144/en/
CONTACT: Media contact:
Brendan Ranson-Walsh
Vice-President, Global Communications and Corporate Responsibility
1.213.996.2367
Investor contact:
Does Gabrielski
Senior Vice-President, Finance, Treasurer
1.213.593.8208
KEYWORD: TEXAS UNITED STATES NORTH AMERICA
INDUSTRY KEYWORD: CONSULTATION MANUFACTURING OTHER MANUFACTURING PROFESSIONAL SERVICES ENGINEERING
SOURCE: AECOM
Copyright Business Wire 2021.
PUB: 12/16/2021 6:55 a.m. / DISC: 12/16/2021 6:55 a.m.
http://www.businesswire.com/news/home/20211216005144/en