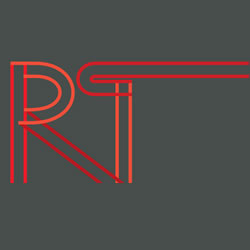 5 reasons why drone transport is the future of delivery
Dronedek paves the way for a better delivery option for everyone
INDIANAPOLIS, Indiana – (May 11, 2022) – Ordering items online has become commonplace. People order everything from prescription drugs to food to collectibles and everything in between. While the demand exists for transporting goods to people, several issues are surfacing in the field, including theft, public safety, and environmental damage.
By creating patented and secure smart mailboxes to accept traditional and autonomous delivery, Dronedek is revolutionizing the future of the delivery industry.
"We are the future of how goods are delivered in the last mile, and the future is here. It's happening now," said Dan O'Toole, Founder and CEO of Dronedek. "Customer habits have changed and we're happy to be here to meet their needs and solve some of the most common issues."
5 reasons why drone transport is the future of delivery:
• Versatility. Drone delivery benefits everyone who uses transportation services to move goods. It can be used for business-to-business delivery, business-to-consumer delivery, and private and government delivery. Dronedeks are designed for autonomous delivery but also accept traditional delivery, so they are ready now and in the future to make delivery safer and more accurate
• Benefits. The last mile is the most expensive part of the delivery chain. Fuel to cover this Last Drone and other autonomous last-mile deliveries also help reduce the risk of vehicle accidents, which protects employees and reduces costs.
• Recruitment. In a tight job market, companies will be rewarded for giving teams the opportunity to increase their technical skills by helping drivers become drone pilots as the industry turns to automation for the last part of the journey. Delivery.
• Security. Millions of packages never reach the intended purchase because they are stolen from the porch. Dronedeks are secure mailboxes that keep packages safe and warm or cold when needed. Delivery is only made when the Dronedek authenticates that the package is intended for it. The Dronedek is controlled applications used by subscribers.
• Environment. Autonomous delivery reduces the miles traveled by traditional trucks and vans, many of which run on fossil fuels. Drone delivery helps reduce the carbon footprint of delivery, helping to make the country carbon neutral by 2050 or earlier. Also, with millions of packages making it to the intended part, rather than being stolen, fewer packages will be sent overall as businesses won't need to send replacements for those that haven't. not been received.
"Drone delivery was identified as the fastest and least expensive delivery option," O'Toole added. "We are happy to lead the way in helping businesses and consumers deliver with drone technology."
Founded by Dan O'Toole, Dronedek raised $7.1 million, helping bring the receptacles to market this year. Dubbed the "mailbox of the future", the receptacle will help people send and receive packages safely and securely and ensure privacy.
The company recently announced that it has partnered with Helium to enable further expansion of the wireless network. Helium access points will be installed in the Dronedeks in areas with limited coverage to help expand the network.
To see videos of DRONEDEK's work, visit Dronedek: The Next Generation Mailbox and New Dronedek Smart Receptacle. To learn more about DRONEDEK, visit the site: https://www.Dronedek.com.
About Dronedek
Dronedek is a company offering a new way to send and receive packages up to five pounds each. The device provides a safe and secure delivery method that stores items in a patented receptacle. The receptacle offers complete protection against the weather and potential thieves. The company was founded by Dan O'Toole, a patent holder and serial entrepreneur. The company is based in Indianapolis, Indiana. To learn more, visit: https://www.Dronedek.com.